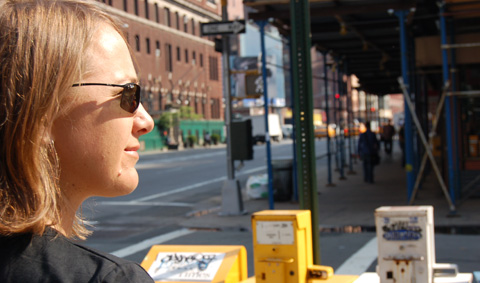 I'm an Australian living in New York City. That means I'm a long way away from the sheep farm I grew up on. I'm a writer. That means I work in advertising to pay the bills. I'm a Scorpio. That means I was born in October or November. Some will also tell you that it means I am secretive. But have I not just shared a bounty of information about me? What more do you possibly want to know?
I started this site when I first left Australia as a way to keep my parents and friends up to date with my life. It was just a way to gloss over the fact that I'm a terribly bad emailer and phone-homer. People also keep up to date with me in other ways, best viagra help and you can too. Follow my twitter for more 'what I'm doing right now' kind of information; my blip.fm for what I'm listening to; my flickr for what I'm seeing out there; and my other blog, Not yellow, chicken, which I use to broadcast the things I find creatively interesting and inspiring.
I try and write the Noos whenever I can, but what with that novel I'm supposed to be writing and the reality of paying rent, it's not as often as I like.
Later,
Noodle